What's Your
Top Production Challenge?
Low Throughput
You aren't manufacturing the quantities of parts you need due to operator lethargy or fatigue.
Worker Shortage
You lack the workers to tend machines because of labor shortages beyond your control.
Inconsistent Quality
Your product quality is inconsistent because manual machine tending techniques vary.
Safety
Worker injuries are a constant worry because manual machine tending is hazardous or not ergonomic.
At Mechatronic Systems, we pre-engineer, manufacture and test integrated collaborative robot tending cells. Our pre-engineered Easy brand of robotic solutions gives you quicker ROI than buying custom solutions or building one yourself.
Unlike large integrators that only deliver one-off, custom solutions per robot on your line, we take a pre-engineered approach to collaborative robot tending cell design. Our tending cells are machine-agnostic, fully integrating with your current machines and processes. Our unique approach costs less and gets you up and running sooner.
Our EasyCare service puts hardware inside your robotic workstations so that our engineers run diagnostics, perform program changes and make tweaks to your robot remotely from the cloud.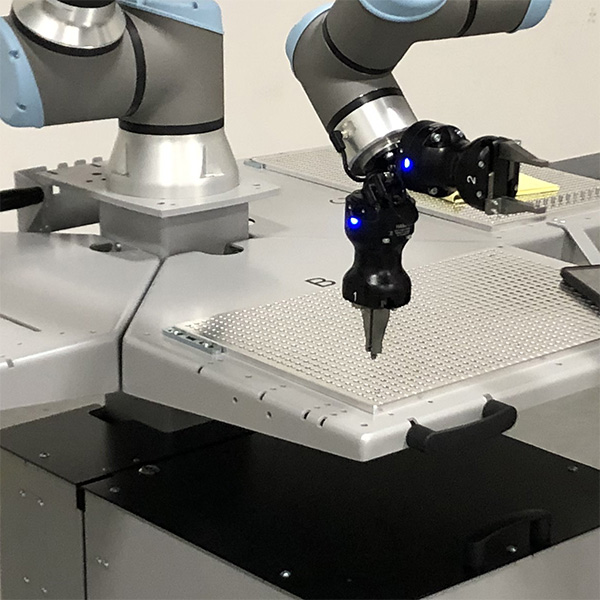 Why Manufacturers Use Our
Pre-Engineered Collaborative Robot Cells